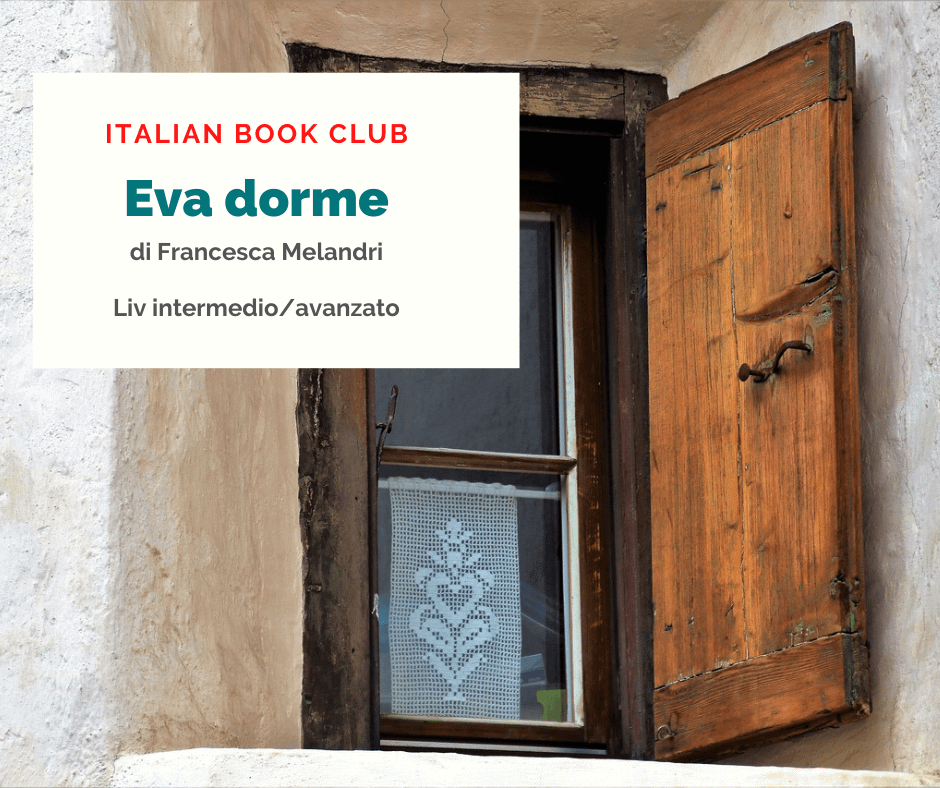 Online Book Club GIOVEDÌ 2 FEBBRAIO 2023
€10.00
121 online Italian book club is an informal meeting point where we discuss Italian books, authors and language, while also improving our vocabulary and grammatical structures. A handout with language exercises is emailed to all participants after the session.

Books can be read in Italian or in translation, but the discussions will be in Italian and an intermediate knowledge of the language is recommended.

Our next meeting will be Thu 2nd FEBRARY 2023, 5:30-7:00pm Italian time (UTC/GMT+1).
The book for this meeting will be "Eva dorme" by Francesca Melandri, 2010.

Cost: €10.00 per participant per session (does not include the book).